Entrepreneurs willing to take advantage of video marketing, pay attention
"Discover If You Are A Video Marketing Bunny, uncover the secrets of YouTube marketing and learn all about the video marketing bomb...FREE!"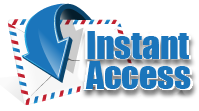 Your e-mail is safe, I hate spam myself too!
Please fill in your name and e-mail address and discover:
The "Video Marketing Bunny Method". Discover if you are a Video Marketing Bunny and how to overcome it. (most entrepreneurs are video marketing bunnies!)
YouTube Marketing Uncoverd. Find out how you can successfully produce the most viewed video on YouTube in your niche!
The Video Marketing BOMB! I can not give away too much about this video yet. You will find out soon enough when you fill in your name and email address!
Success!
Rebekka Deforce